Starting from an ambitious vision with national hands and global experiences, we aim to contribute to building a digital nation by providing consultations and smart solutions using emerging technologies. We have gained the trust of national authorities, as we have worked with more than 60 government agencies in different regions of the Kingdom, through several main fields: digital transformation, project management, crowd management, integrated corporate solutions, event and initiative management.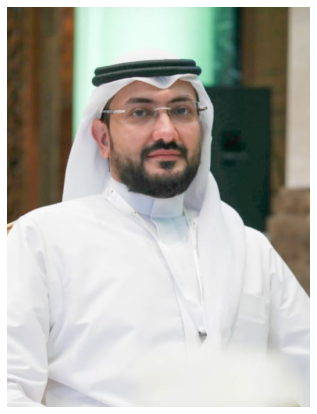 Dr. Bassem Jamil Zafar
Brief about the founder and CEO:
Dr. Basem Zafar had held several leadership roles before founding Experts vision (EVC) . He has a distinguished professional career and extensive experience spanning over 25 years, during which he has made a pioneering impact in many organizations and institutions. He has made significant contributions through his prominent participation in administrative boards, companies, executive and advisory committees in both the public and private sectors. Starting from founding the Institute of Consulting Studies and Research at Umm Al-Qura University, to serving as Deputy Dean for the Research Institute of Hajj and Umrah Studies, and his qualitative contributions to the healthcare sector at Al-Nour Specialized Hospital. Dr. Basem also held several positions in the municipal sector and development authorities, such as the Development Authority of Makkah Al-Mukarramah, the Development Authority of Madinah Al-Munawwarah and the Holy Sites, the Secretariat of the Holy Capital, and the Hajj Guests Service Advisory Team. He achieved exceptional successes in crowd management as a member of the technical committee for the expansion of the Prophet's Mosque. With a high level of professionalism, he was able to find smart solutions through designing, planning, and implementing the Smart Hajj Card project, designing the secure and smart Prophet's Mosque, and simulating crowds. Dr. Basem Zafar has shone as an administrative and executive consultant through his constant pursuit of growth and prosperity, directing his experience in the field of technology and keeping pace with the continuous developments in the world. He has worked on several projects in digital transformation, most notably the Digital Government Authority and the development of the Government Digital Transformation Methodology, among others. Dr. Basem Zafar continues his journey towards achieving more successes with sincerity, passion, and dedication, along with an exceptional team of experts and specialists at Experts vision (EVC) .
To top
This site is registered on
wpml.org
as a development site.