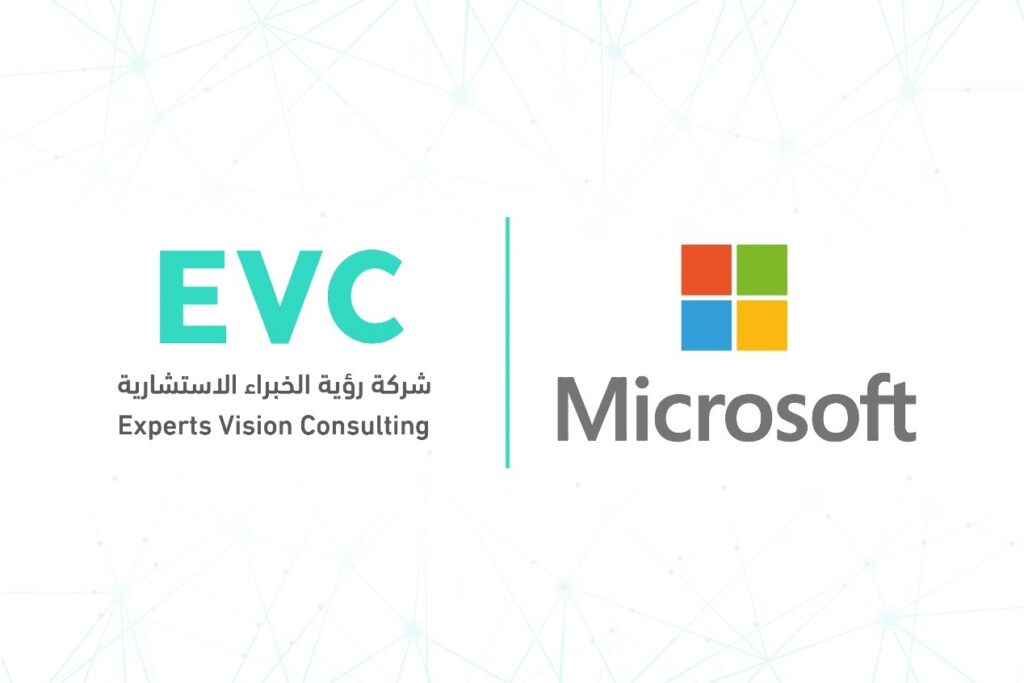 Riyadh – April 10, 2022: As part of its continuous efforts to expand and achieve more benefits, raise business efficiency, enhance decision-making and improve the beneficiary experience; Expert Vision Consulting has signed a global partnership with Microsoft.
Where the partnership aims to achieve joint strategic cooperation between the two sides in the long term; To reach world-leading technological services, and to provide more than just traditional technical services, which supports the digital transformation journey in the Kingdom of Saudi Arabia
Commenting on this partnership, Dr. Bassem Zafar, CEO of Experts Vision, said: "This partnership will open the door to a new era of adopting digital solutions, and the new technologies that will be applied in partnership with Microsoft services will contribute to providing exceptional solutions that support digital transformation, and achieve Saudi Vision 2030″
This strategic partnership will explore opportunities for digital transformation based on cloud computing, and effective means to take advantage of smart solutions, artificial intelligence applications, and the Internet of Things. Which leads to providing faster and better services by facing challenges using the latest technologies.
To top
This site is registered on
wpml.org
as a development site.