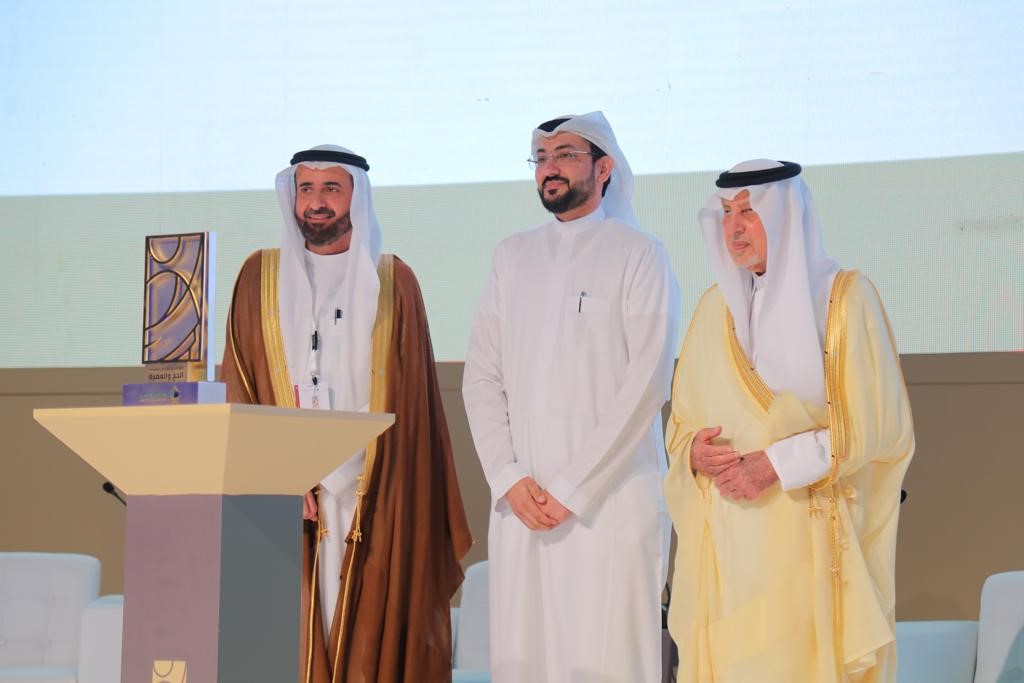 Under the generous patronage of His Royal Highness Prince Khaled Al-Faisal, Advisor to the Custodian of the Two Holy Mosques and Governor of Makkah Al-Mukarramah Region, the Experts' Vision Consulting Company, represented by CEO Dr. Bassem Zafar, was honored for sponsoring and organizing the "Hajj and Umrah Challenge". Towards innovation, and the number of participants in the challenge reached more than 1,500 participants from inside the Kingdom (visually) and outside the Kingdom (remotely), during which more than 50 teams were formed.
The challenge was based on two phases. The first phase concluded with crowning the winners of the first ten places with prizes totaling 150,000 riyals, where the Milestones team won first place and a prize of 50,000 riyals. The sacred pilgrims speak in their own languages using the coordinates of the place, while the cart team won second place and a prize of 30,000 riyals. With a prize of 13,000 riyals, their idea is based on delivering a daily liter of water to the pilgrim at his home, by linking the pilgrim's smart card to vending machines using Internet of Things technologies and a control platform to follow up the progress of the process.
Dr. Bassem Zafar expressed his happiness at the success of this challenge, praising the diversity of creative and distinguished ideas that were presented during the challenge, which calls for optimism about a prosperous future based on young energies interested in serving visitors to the Sacred House of God. He also noted the importance of using modern technologies and the need for concerted efforts to Upgrading our homeland and achieving the aspirations of our wise leadership.
To top
This site is registered on
wpml.org
as a development site.